Ahh crap I missed another one of the girl's birthdays! But this time Carmen got exactly what she wanted for her birthday.. a big cock (kinda). Watch as the super cute Carmen celebrates her birthday but it looks like no one came to her party? Poor girl, but she makes the best of it with her big penis shaped cake, rubbing the icing on her nipples and her perfect pussy. This is one lucky cake, that's for sure. Get the full set and more from her official site Craving Carmen.
Carmen's such a cute princess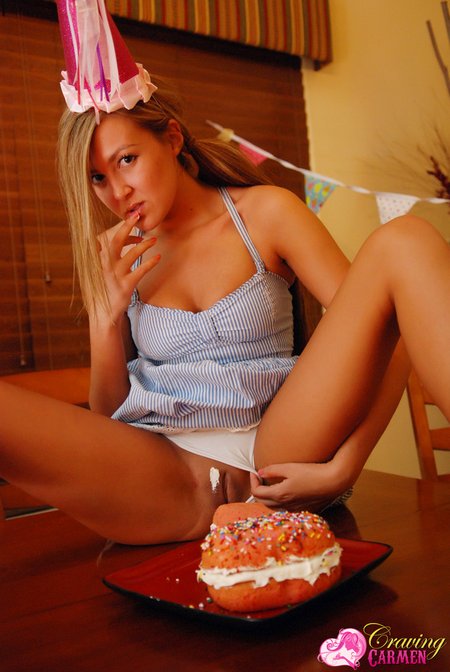 Carmen gets busted playing with her perfect pussy and her penis cake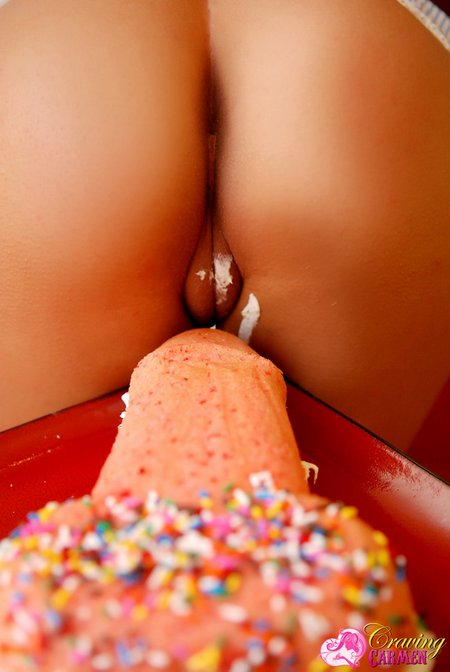 This is one lucky penis cake!